Rubber Stone
Rubber Stone is a quality rubber crumb composite designed to cover existing ground surfaces in need of replacement or repair, sourcing only the best products, to provide a durable, colourful, seamless, grippy yet comfortable surface coating which can be applied over almost any existing surface. The quality is backed with over 30 years in the ground coating industry and 10 years of lab testing and research. With over 100 dealers across the US and Canada and now Australia, we are supported with first hand knowledge and experience in some extreme climates. We DO NOT sell direct to the public! The quality of this system is dependent on qualified and trained installers who have been selected for the skills and commitment to results of the highest standard. Rubber Stone AU is dedicated to growing a network of like minded teams across the nation who work together, share ideas, experiences and knowledge so all can benefit. A team of teams. Come and visit us at the Brisbane Home Show 2020.
Make an enquiry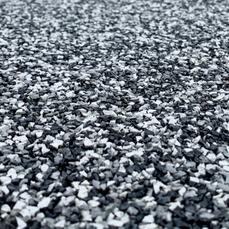 Special

- 10 FREE sqm

10 free sqm of Rubber Stone to two lucky winners who visit us at the Brisbane home show. 60% colour mix to be chosen by winner.
Conditions
Can not be used with any other offer. If different colour choice selected coupon will be deducted at face value. No cash value.