rePodder
rePodder's mission is to "Turn Coffee Tossers Into Legends"

This World First Home Coffee Capsule Recycler is set to reduce your carbon footprint while you continue enjoying the convenience of quality capsule coffee at home. rePodder™ will process ANY brand of Nespresso-compatible aluminium coffee pod (capsule). The patent pending tool & method enables effective recycling via Council's kerbside recycle bins, plus you get easy access to the amazing coffee grinds to use in your compost, garden or DIY beauty products.e DIY home beauty products.

Why do we need rePodder? In 2021, an estimated 72 Billion capsules was produced, with only a fraction of those being sustainably recycled. It's no secret the convenience has caused a massive waste crisis! rePodder is helping to reduce the waste, on a mission to STOP plastic capsule production and put valuable aluminium back into our Circular Economy.

Curious? Drop by the Brisbane Autumn Home Show to learn more, see a demonstration, get a pic with George and enter our comps.
Make an enquiry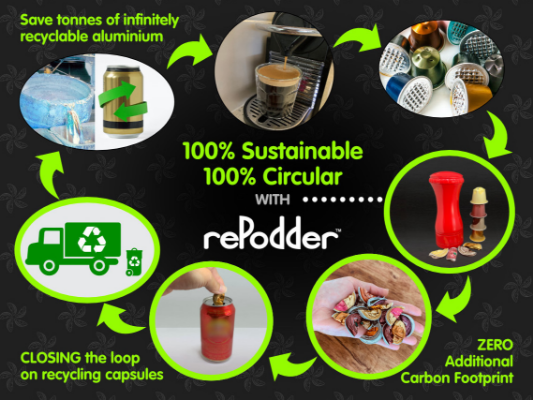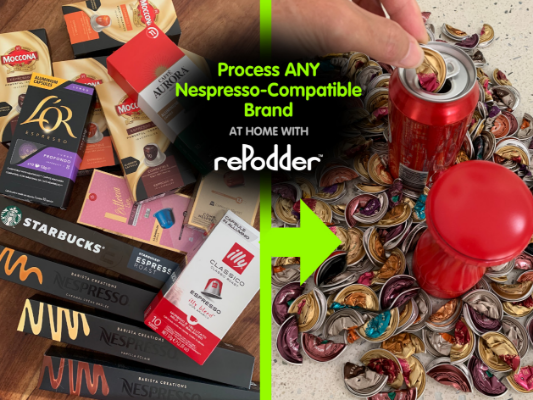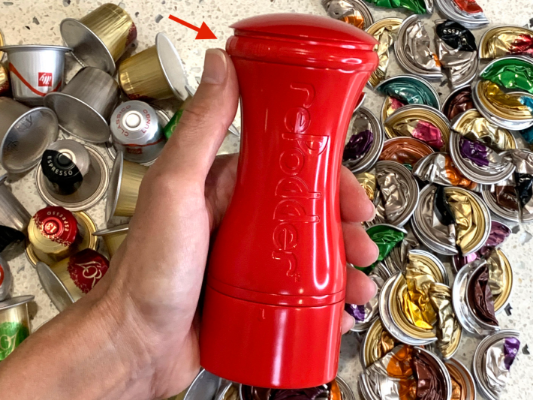 Special

- Get A Huge VIP Discount!

Commit a tiny $1 to reserve a HUGE VIP Discount of 41% off the $49.95 RRP.
Conditions
Make the purchase in the first 24 hours of the campaign launch on Indiegogo
More information