Freshly Squeezed Water
Since 1985, Freshly Squeezed Water has been servicing Queenslanders needs for fresh clean tasting water. All filters sold are certified and tested with the Australian 'W' Watermark for your protection and guarantee of performance quality. No more old messy bulky canisters, all new generation hospital grade cartridges are longer life yet smaller meaning less servicing and without the mess.

Visit our team at stand F10 at the Brisbane Home Show for more information and exclusive Show specials.
Make an enquiry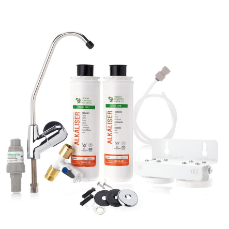 Special

- Alkalizer Undersink 30% Off

Enjoy the benefits of Alkaline water on tap at home with our undersink alkaline system. 'W' Watermark approved and certified this unit is slimline with easy to change long life cartridges.


More information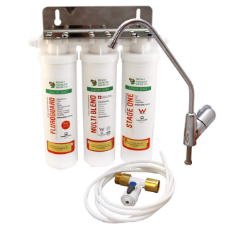 Special

- Fluoride Removal 3stage Ultra 20% off

Enjoy pure smooth tasting fluoride free water on demand at home.
Slimline 3stage high capacity ultra provides fluoride free water without the reverse osmosis. New generation hospital grade filters, certified by the Australian 'W' Watermark for your protection.
Conditions
show stock & deposits only
More information